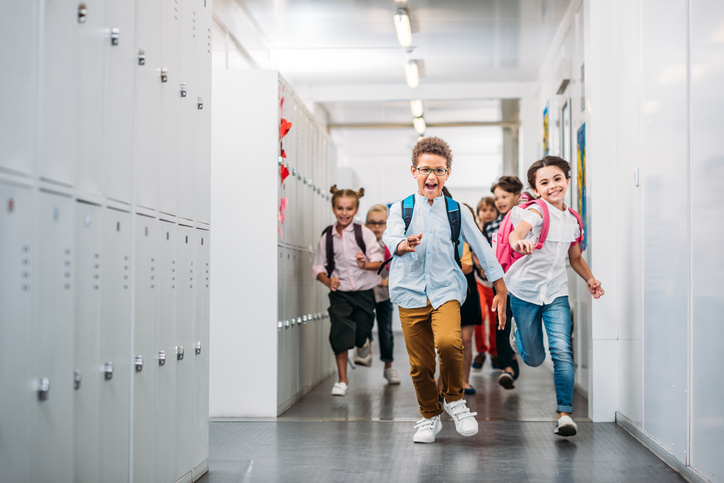 (Family Features)–Just when it seems like you have gotten into your summer groove, it's time to get back into your school routine, which can be cause both relief and stress at the same time for parents and students alike. Even if your kids are fairly adaptable, big changes like heading back to school after a summer of limited scheduling can be stressful.
Head off potential problems as you transition into the busy back-to-school season with these family-friendly tips to get everyone back on the school-time track:
Set a Family Schedule
Rather than rushing into school season all at once, try to plan your schedule ahead of time. Easing into school season can make for a much smoother transition. This means gradually tapering off later bedtimes and enforcing an earlier wake up call. If meal times have gotten lax, it's also a good idea to start working back toward your school-time schedule.
Stay Organized
From weekly meetings to extracurricular activities and weekend sports, try using lists and charts to stay organized. Especially as kids grow older and their activities lists and school deadlines expand, keeping track of everyone can become a real chore. Find a place in the house where you can post calendars and lists that everyone can see. Try color-coding by child or type of activity (school, work, sports, etc.) for extra organization.
List Family Goals
Have each person in the family list out his or her goals for this school year. They can be small or challenging, but it can give everyone something to strive for. It's also a good way to remind kids about family values like encouraging one another and making time to support everyone's individual interests.
Buy Supplies Ahead of Time
Don't wait until the last minute to search for school supplies like notebooks, pencils and paper or the bigger ticket items like backpacks. Seeking out necessary items ahead of time can alleviate the stress of not being able to find what you need, and spreading out purchases over time can eliminate a major one-time hit to the family budget.
Source: Chinet

Thanks for visiting my Blog site. If you would like to discuss this topic with me or get more information please contact me by calling 919-247-4667 or emailing me at Tim@TheTrianglesBroker.com. And you can always visit my personal real estate website for lots of additional information and to search for homes at www.TheTrianglesBroker.com or www.BuyAndSelllingTriangleHomes.com McBrayer – The Triangles Broker.
Reprinted with permission from RISMedia. ©2018. All rights reserved.