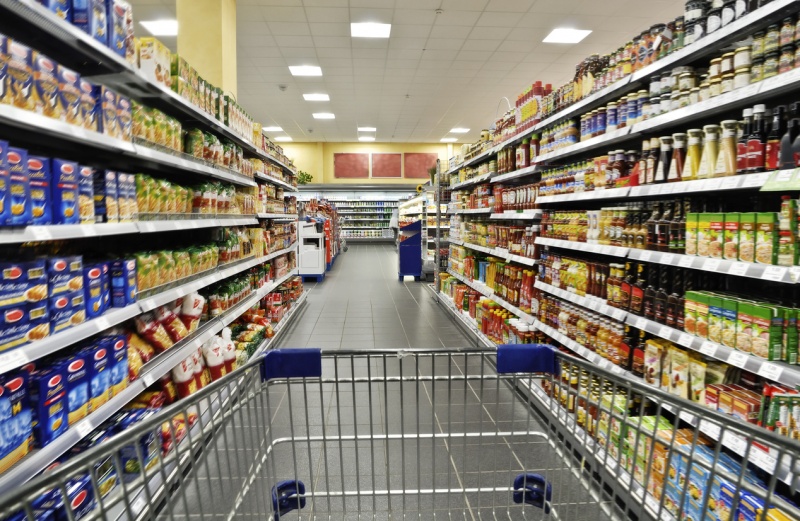 The appeal of shopping at a warehouse store like Costco or online at Amazon is so alluring—buy in bulk, order online, save on trips to the store, enjoy discounts…the advantages are many.
But if you live in a small space—like a condo, an apartment, or a diminutive home packed to the rafters with a large family—you may feel like bulk shopping is out of the question. Not so, says Emily Fleischaker, an organization expert who runs a kitchen organization service called Kitchen Fly, and recently shared some great tips with epicurious.com. Here's what Fleischaker advises:
Start with a food diary. And not for counting calories! According to Fleischaker, paying attention to what you eat and how often you eat it will help you make wise decisions about what to buy in bulk. Taking notes on your cooking habits for two weeks will also provide clues as to what spices and ingredients might be wise to buy in bulk.
Divide and store based on use. Fleischaker says you don't have to store your bulk ingredients or food categories together if space doesn't allow. Instead, divide up your bulk items and store them based on frequency of use. For example, if you use pasta regularly, keep a couple of boxes handy and store the rest on a high shelf or even in a closet in a different room.
Take things out of their original container. By "decanting" products like grains, beans and nuts into other storage containers, you'll actually keep your cabinets more organized and your food items more accessible. Odds are, the vessels you transfer them to will take up less space, as well. Have a warehouse-sized can of olive oil or a huge sack of rice? Decant a small portion into a glass bottle or jar to keep handy—and store the rest in an out-of-the-way spot (think on a shelf in the garage or a bin under your bed).
Take inventory. Fleischaker suggests keeping a list of the items you've bought in bulk or that you have in an overflow storage area so that you don't forget about them and accidentally buy more. Keep the list on the fridge or by your computer.
Most importantly, be flexible. As your habits change, so should your organizational system, says Fleischaker. So, every now and then, start up a new food diary, rearrange your storage and restrategize your bulk shopping plan. Remember, it's a fluid process that changes with the seasons and your cooking and eating preferences.

If you'd like more homeowner information, please contact me.

Thanks for visiting my Blog site. If you would like to discuss this topic with me or get more information please contact me by calling 919-247-4667 or emailing me at Tim@TheTrianglesBroker.com. And you can always visit my personal real estate website for lots of additional information and to search for homes at www.TheTrianglesBroker.com or www.BuyAndSelllingTriangleHomes.com McBrayer – The Triangles Broker.
Reprinted with permission from RISMedia. ©2018. All rights reserved.