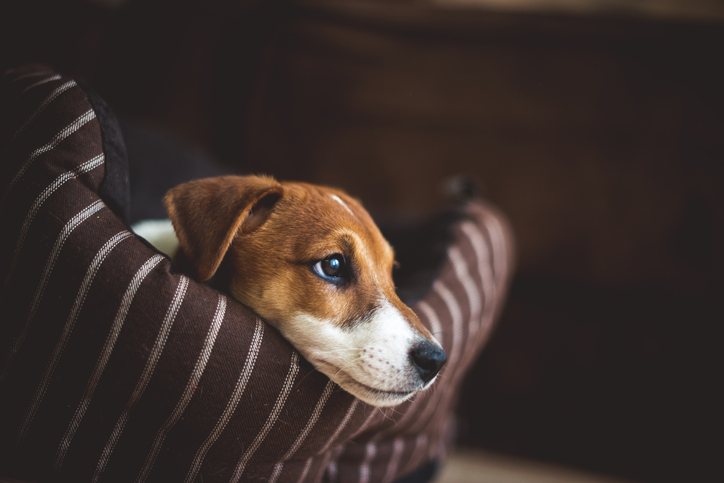 From helping programming your thermostat to stepping up your security systems, smart home technology is enhancing the lives of homeowners more and more every day. But did you also know there are smart home features that can help you take care of your non-human family members as well?
Home security and automation writer, and technology blogger Christy Matte explains how the following smart-home technologies are changing the face of pet care:
Talk to your pets with smart speakers. With some of the available varieties of smart speakers, you can actually call in and chat with your pet at home. Some speakers even have a built-in camera screen so that you can do a little spying on your furry friend as well.
Take a closer look with security cameras. Of course, if you have a 'problem child' at home, security cameras will allow you to check in on your smart phone to see if your pooch is getting into the garbage or breaking through the security gate. You can also keep an eye on your pets when they're in the yard.
Interact with smart toys. Available in a variety of shapes, interactive pet toys allow you to log in and see and speak to your pet. Some also allow you to follow your pet and dispense treats.
Hand out treats. Smart feeders allow you to dispense food or reward pets with treats when you're not home. They also allow you to track how often and how much your pet is eating. And, if you have more than one pet, some models even have facial recognition technology so you can track more than one pet at a time.
Give them freedom with smart pet doors. Smart pet doors use special collars or microchips to unlock when they recognize your pet approaching. Or, you can install an app-enabled pet door that allows you to lock and unlock it at will, super helpful when you're stuck late at work and need to let the dog out.
Use GPS collars for tracking. No more worrying about your wandering pet with these special collars with activity tracking features that can help you determine if your pet is injured, has gone too far away or is unusually lethargic.
Choosing the right smart technology for your pet boils down to your lifestyle needs and your pet's habits. No matter what that may be, there's something to make life easier for both of you!

Thanks for visiting my Blog site. If you would like to discuss this topic with me or get more information please contact me by calling 919-247-4667 or emailing me at Tim@TheTrianglesBroker.com. And you can always visit my personal real estate website for lots of additional information and to search for homes at www.TheTrianglesBroker.com or www.BuyAndSelllingTriangleHomes.com McBrayer – The Triangles Broker.
Reprinted with permission from RISMedia. ©2018. All rights reserved.